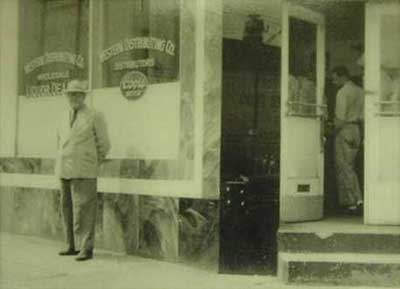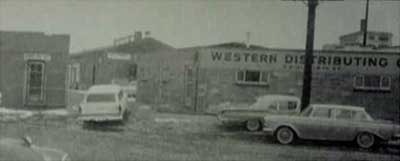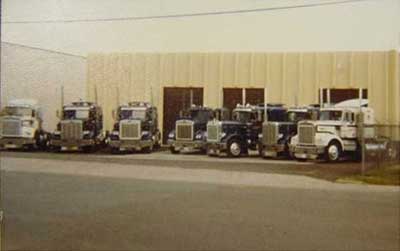 Our History
Western Distributing Company was established right after prohibition and has been family-owned and operated since its inception.
Western's history can be traced back to the post-repeal days of 1933 when the founder and owner, Guido Mapelli, picked up beer in a trailer from Golden and sold the product on the streets of downtown Denver.
As the original Coors distributor, Western was off to a great start. Leadership of the company was passed down through the family and with each generation the company grew. Presently, Vieri Gaines, Guido's grandson, is the President and Chief Executive Officer. Back in 1977, V Gaines, CEO, decided that he wanted control of the delivery of his liquor, wine, and beer which he ordered and wholesaled.
He purchased 6 brand new Peterbilts of the prettiest blue, highest horsepower, and the with the most driver luxuries. These were the best of the best along with the trailers he bought to match the trucks. Next he hired 6 of the best drivers, team and solo. He paid them not by the mile but by a weekly salary. Their job was to pick up the orders and bring them back to the warehouse as quickly as possible. He maintained a low inventory to keep his costs down. Then one day V decided to load some beans on an outbound truck that usually went out empty and was amazed that the truck actually became a profit center versus a cost center. From there Gaines grew the business by starting to haul meat, beer, and produce out of town and haul his liquor back into town.
The fleet grew over the years and in 1992 United States Armored Co. was purchased and added to the fleet by diversifing and working in other fields besides the reefer field. The fleet continued to grow at a rate of 15% a year but with the reputation that someone had to die at Western to a job there. It was tough - drivers had to have clean backgrounds and many years of experience just to put in an application. Then back in 1996 the fleet had another opportunity to grow by purchasing another highly regarded company called Frontier Produce. Those 36 trucks gave Western well over 100 trucks It opened our eyes to owner/operators, and most important of all, gave us another great group of highly skilled and safe drivers.
The fleet continues to grow at about 15% a year and is expanding into different fields to ensure it's stability by not letting one market or another bring it down. The truckline is only one of the successful profit centers of Western Dist. who currently has 18 profit centers.
INTERESTING FACTS ABOUT TRUCKING
Heavy duty truck fuel efficiency has improved more than 30% since 1982
In comparison, 1 semi-truck can haul over 1500 cases of wine. It would take 96 cars or 53 mid sized vans to do the same job.
Based on 1994 data, trucks account for less than 1% of all emissions of particulate matter,less than 7% of all carbon monoxide emissions, and less than 10% of all nitrogen oxides
The trucking industry supported a switch to cleaner burning diesel fuel in 1993 that resulted in 38% reduction in emissions
The trucking industry is the second largest user of retreaded tires and uses an estimated 1 million such tires per year